Spent a couple days in New Mexico where I hunted last year looking for sheds.

They had a very mild winter this year as far as snowfall so the sheds are supposedly all way up high. Spent 10 hours looking before I found these 2 on my way back to camp the first day with about an hour of sunlight left but couldn't find the other sides so I went back to try to find the other sides the next day, and spent 5 hours looking and came up empty. All said and done I was hoofing it for 16 hours and found these 2 sheds! At least they are decent ones.

I got so excited when I finally found them that I forgot to take pictures of them as they laid. This is the closest thing I have, sitting on my backpack waiting to get strapped on.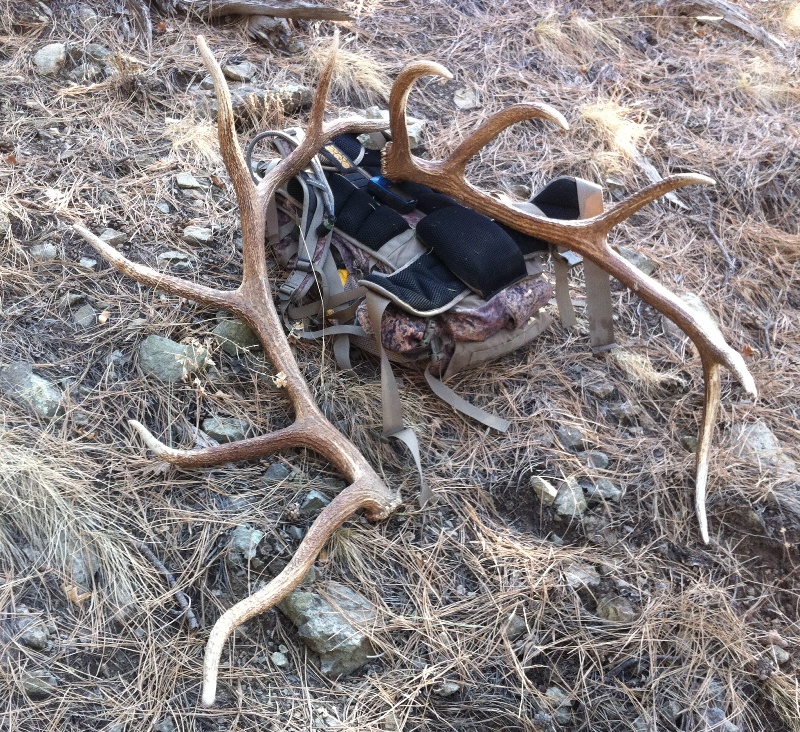 Here they are strapped on my pack.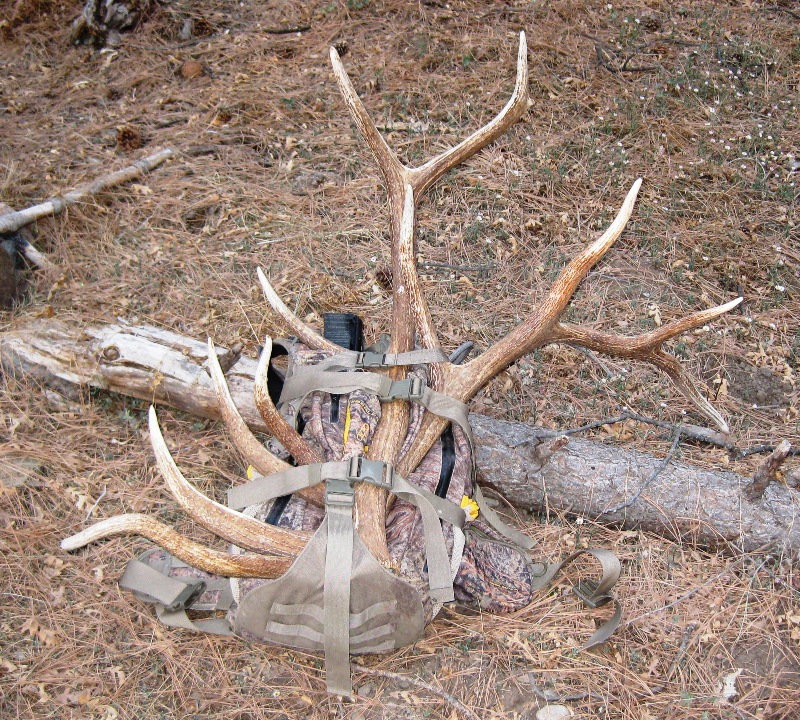 Heading back down the trail as the sun was setting.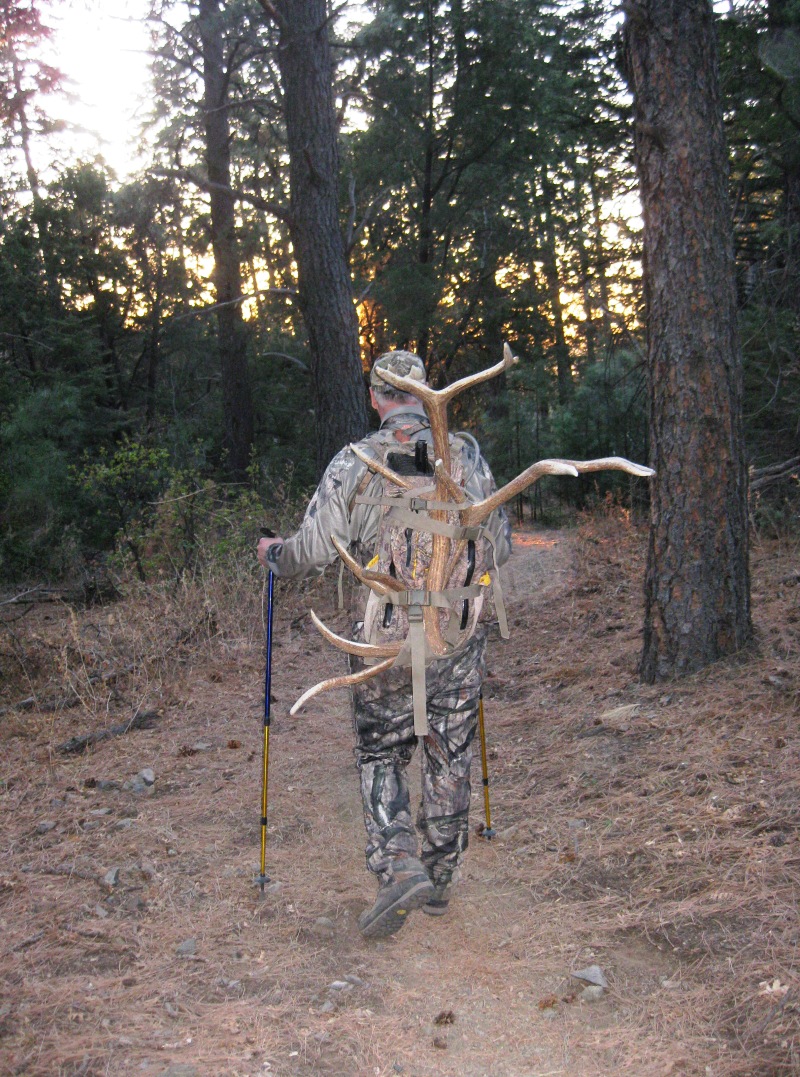 I got to try out some of the new gear I've been buying off Camofire and I think it is going to work out pretty well. I got the Trekker poles at Cabelas and they really do work!
Still haven't figured out my boots. Either I have wimpy feet or I'm not meant to climb up and down such steep loose slopes. Wore a couple big ol blisters in just 2 days.
A LOT of work for a couple of sheds when it was all said and done. I for sure got my exercise! One last scenery shot.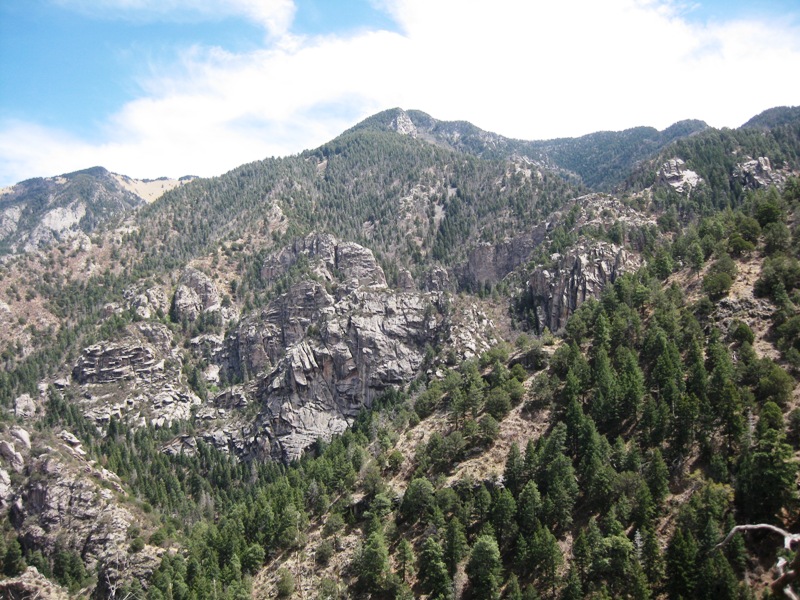 That's it for now. Nathan