Well it was a BEAUTIFUL week weather wise. We had several awesome evenings with temperatures in the mid 60's, calm wind, and not a cloud in the sky.
Saw a very nice mature whitetail buck and doe one evening on the way home from work as I turned the corner on the way to the house so that was neat (they were on my property about 400 yards from the house with 2+ hours of daylight left - I think the rut must be starting).
I saw the first ever pheasant on my property, a huge rooster that flew into my CRP grass from my sorghum that I planted this spring.
However, I only saw 1 covey of about a dozen quail on the property around the house. I shot 2 of them and that will probably be the extent of my quail hunting around the house unless I see more quail than that. Late this summer I had 2 good coveys hanging out, but not sure where the other one went. The cotton fields haven't been stripped yet so they may be hanging out in them.
Dove season goes 1 more week but there aren't many dove hanging out around here right now. I think we need another hard cold front to bring the rest down but hunting season will be over by then. I may do a little quail hunting down on my Fisher county property, I have 3 or 4 good coveys down there, but I hate to quail hunt during deer season since I would rather shoot a nice deer than some quail. Maybe I'll get a big buck down early and be able to spend some time on quail.
Here's my results from Saturday's hunt. 2 Dove and 2 Quail.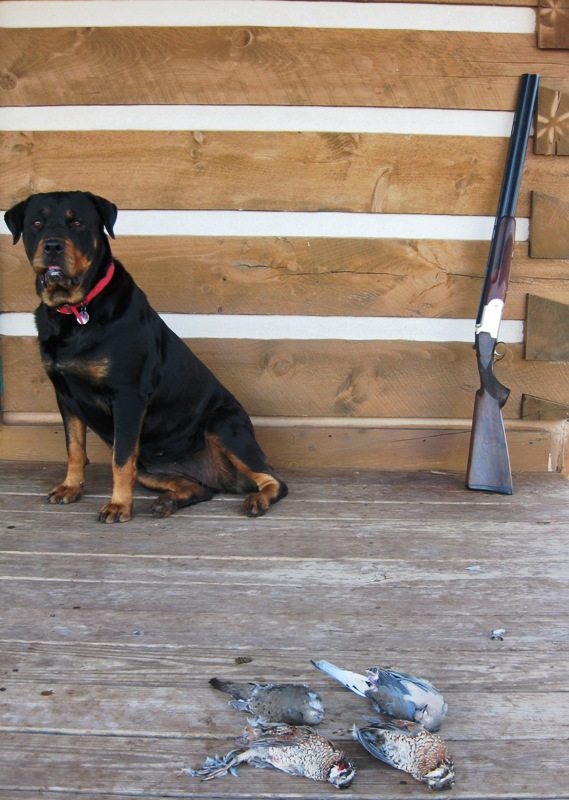 I'm hoping to go down to our land in Fisher county this weekend for opening weekend of deer season. Not sure if that will happen or not though.
I did get my chainsaw out and cut up some smaller dead trees around the house and got some firewood ready. It started right up and worked great.
Not a lot else happening here.