Well, a few guys at work are getting into the saltwater aquarium hobby and have been asking me questions since I've been around the hobby for so long. (I set my first saltwater aquarium up nearly 10 years ago).
My tank is far from what it was during it's glory days, but it is doing okay. I'm really thinking about starting to try some hard corals again and to start getting it back in good shape again. I just know that would mean time and attention, and I seem to find my self continually short of both of those commodities.
Yesterday 3 of my occellaris clowns were hanging around in 2 of my Rose Bubble Tip Anemones along with the small percula clown that normally hangs out in those 2 anemones and I had the camera in my hand from taking pictures of Eli so I took a few shots.
I thought this one turned out pretty good.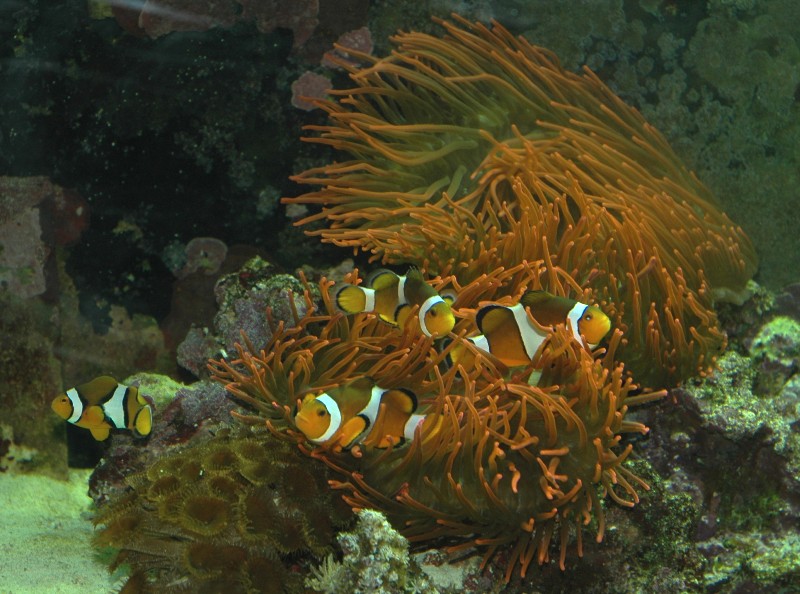 The percula clown is on the far left in the picture.
One fish that I'm proud that I've been able to keep alive is my Clown Tang. They have a reputation for being very difficult to keep, but I've had this one for 5 years or so. This is my Clown Tang with my Emporer Angel hanging out sideways in it's usual spot in the background. This picture didn't turn out very good, but it was the only one that the fish was somewhat in focus.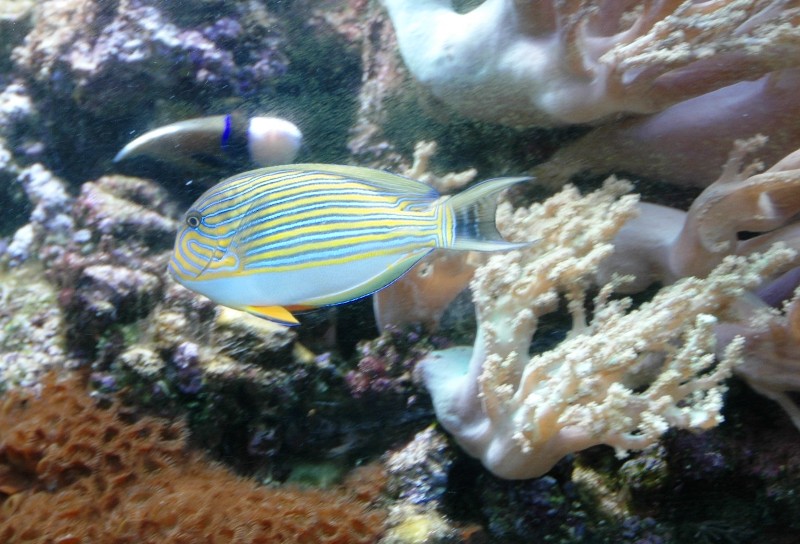 My oldest fish that I have is a Yellow Tang that I will have had for 10 years this July and I got it "used" when I bought my first reef tank.
This picture is almost two years old but I still have this gigas clam. At the time we were wondering which weighed more, Eli or the clam. It hasn't grown as much as Eli has, but it has grown some. I measured it a while back and it was 16" long. My Emporer Angel is in the picture too, it is about 6" long.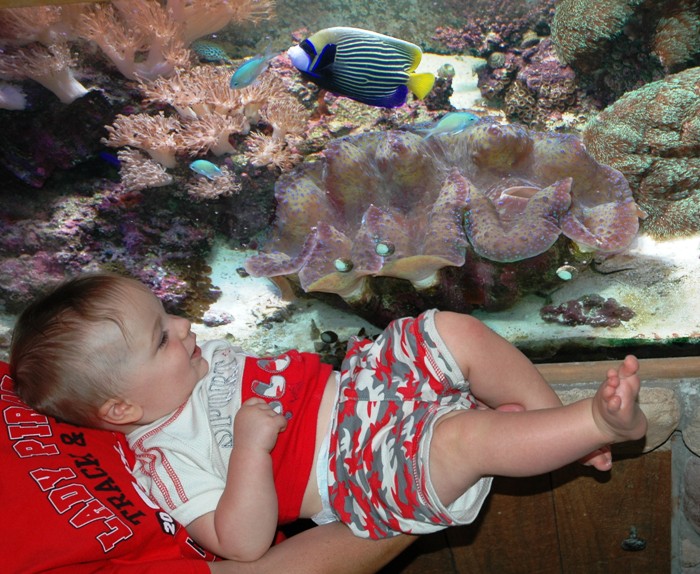 I have a whole shed full of extra equipment that I've collected over the years and I'm thinking I might work a deal with a few guys that are gung ho about getting into the hobby to come help me sort everything all out and get it cleaned up and organized and they can keep some of the equipment for their effort.
I think I'll wait until things slow down a bit at work though!