Well, I was really hoping to catch a bobcat over the holidays this past year but it didn't work out.
I pulled the cards on my game cameras last weekend and got some pictures of a bobcat taunting me. You can see some of the traps that I had set out for raccoons in the forefront of the first picture. I had a bobcat set about 10 yards to the right of the camera in the this picture that he was walking toward but I guess he didn't like it enough to stick his foot in the trap!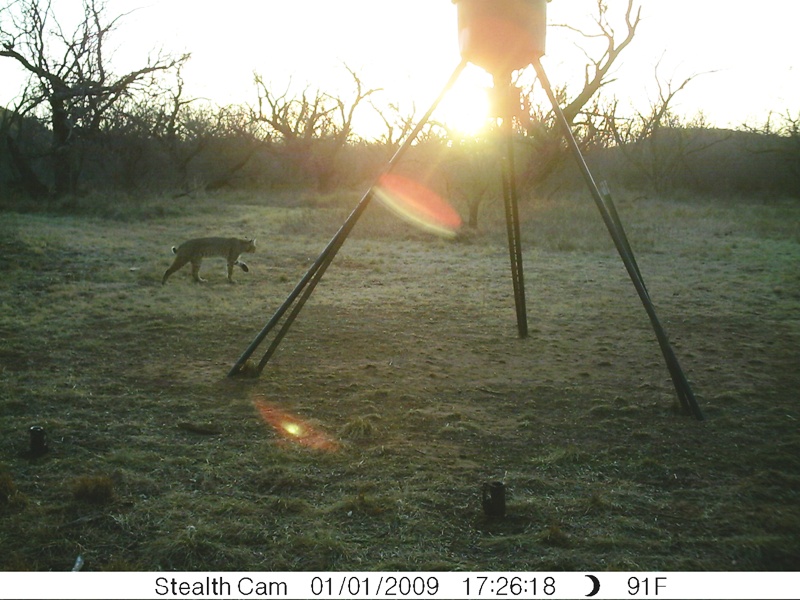 Not sure if this is the same cat or not. I had pulled the traps by the time this picture was taken, but I had a trap about 30 yards to the right of this location too. That is the trap that kept getting clogged up catching 2 possums and a porcupine.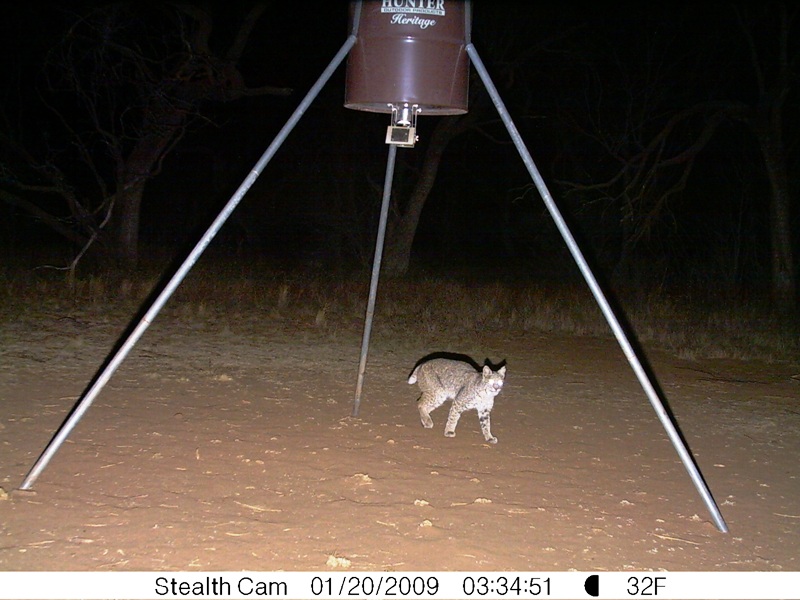 Here's a cropped close up picture of the bobcat in that second picture. Not the best picture but it looks like it has some spots anyway.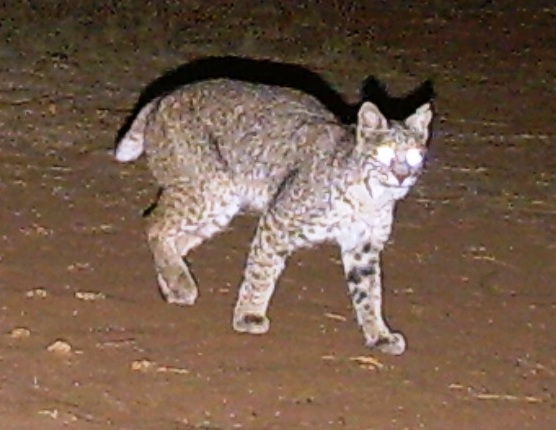 I guess that just means there will be more of them out there next year to catch!
I got a few pictures of some deer as well, but nothing too exciting. Still getting
a lot
of pictures of the tall young 8 pointer. He seems to spend most of his time on my property. It is going to be a tough call next year if I see him whether I will shoot him or not. He should be pushing Pope & Young minimum next year as a 3 1/2 year old but if he makes it to 4 1/2 he could be a REALLY nice buck. Of course if I don't shoot him next year someone else might so it is going to be a tough call for sure. And that is a big "IF" I see him next year during the season. Lots of time to pass before that happens.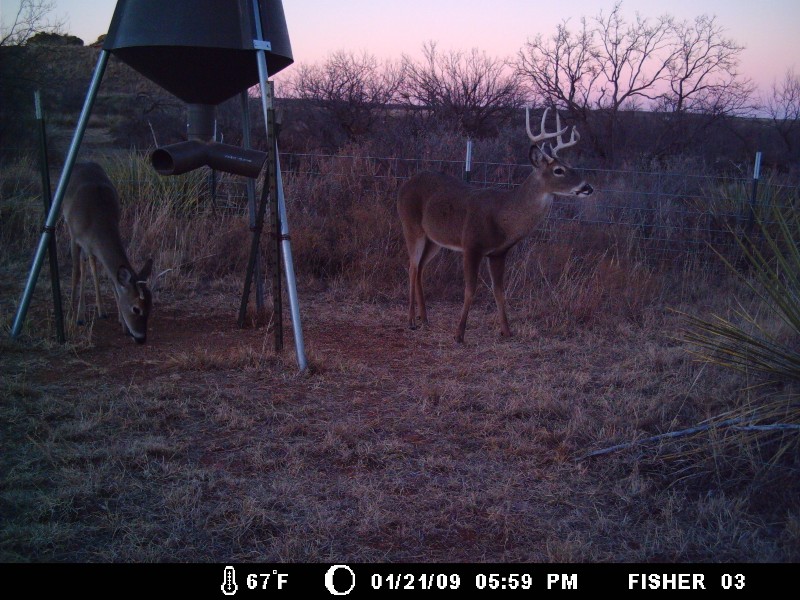 I did get some pictures of a 3 1/2 year old this year after the season was over but he seems pretty sporadic. I got a few pictures of him during the season but it seems like he is only around every 2 or 3 weeks. He had a couple tines broken off this year by the end of the season, but maybe next year he will be the dominant buck and not get so broken up.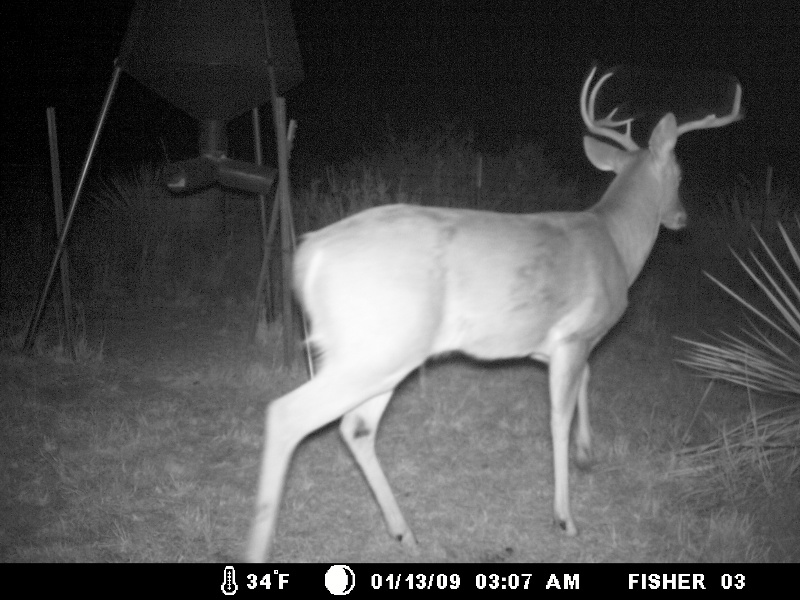 I think that's about it for now. Nathan