Well, summer is gone and I haven't done a very good job of keeping my blog updated!
We did take another trip back to Montana and got to enjoy the cool weather and some nice scenery again. Didn't get in as much hiking this time, but did end up making the 14 mile round trip back up to Crystal Cave again. There was still more water than normal, but at least this time we were able to do some exploring.
Here's a picture of Mike making his way upstream. Usually the water here is only a trickle, but it was about 2 feet deep at least this time.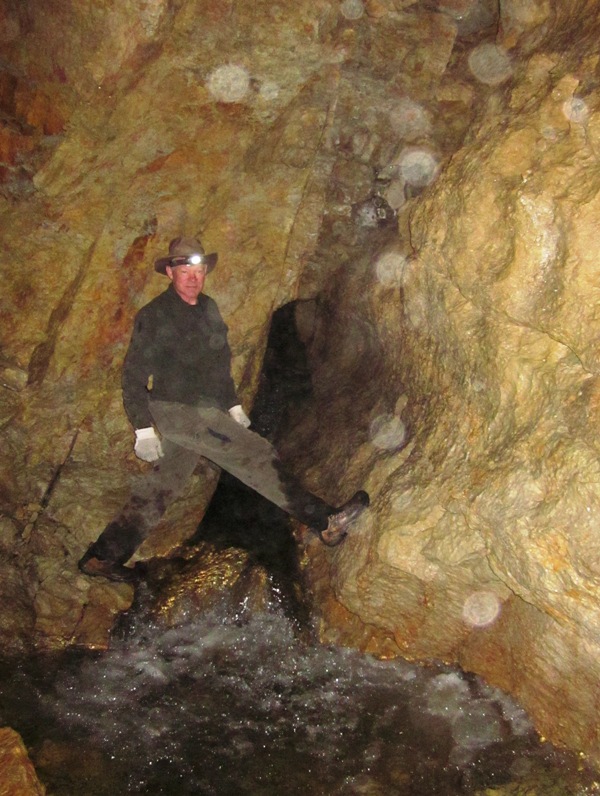 The main entrance to the cave is huge, probably 30 feet wide and 10 feet tall. One finger that we climb up ends up with a few small exit though! This is Ben looking back inside after he made it through the exit. We had to do some dirt moving this tiime to get out because the creek had brought plenty of debris with it.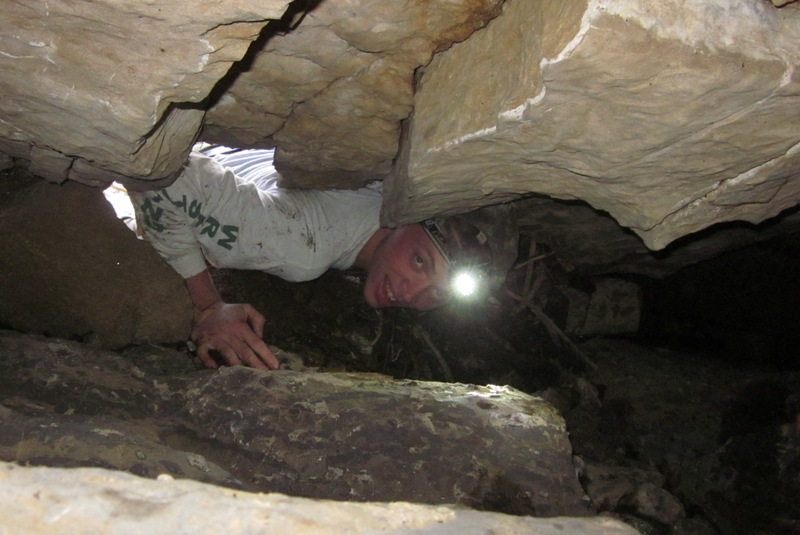 Here's Mike making his way out of that same exit. It doesn't look that tight in the picture, but it is a belly crawl and you have to squirm your way out.
We hauled our ATVs up there and were able to enjoy some trail riding. This picture was taken on a 20 mile loop that is closed to anything over 50" wide.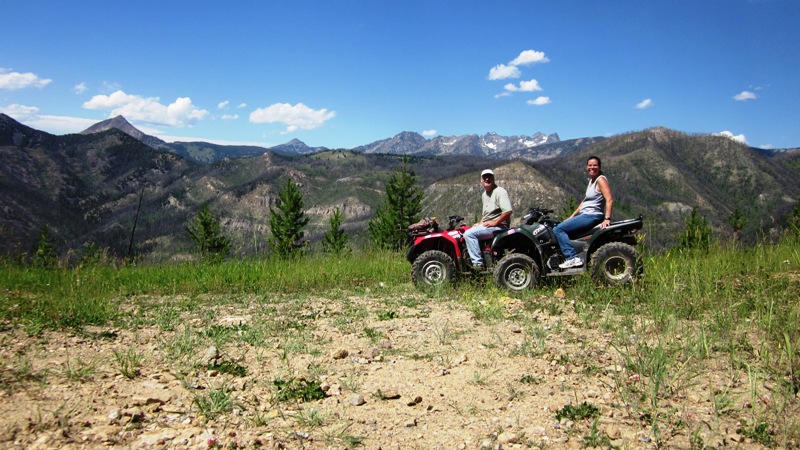 We bought a new ATV pretty much just for this trip and it worked out really good. We got a really good deal on it as it was a 2007 model with over 11,000 miles on it which is pretty much unheard of for an ATV. It had spent it's entire life running dry dusty trails in West Texas and the week afer I bought it, it was able to cool it's wheels in some Montana snow.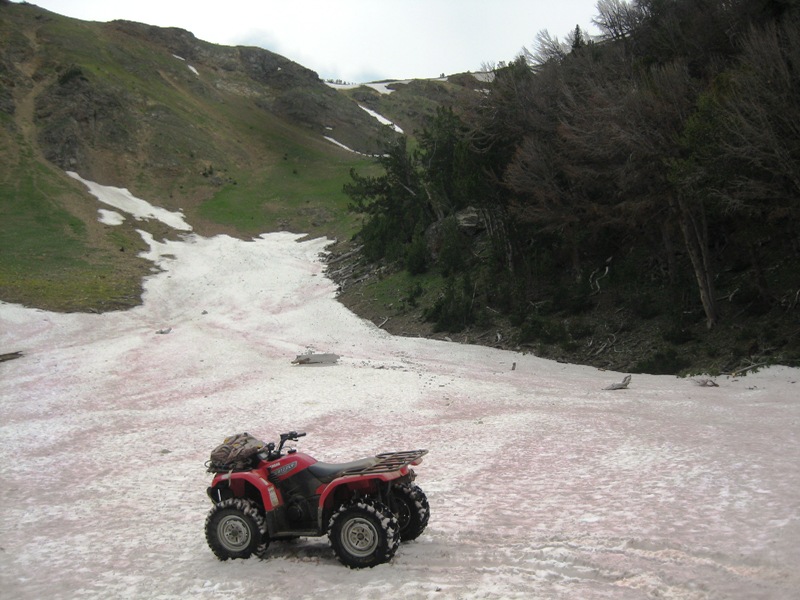 Here's another picture of it at the top of another ATV trail.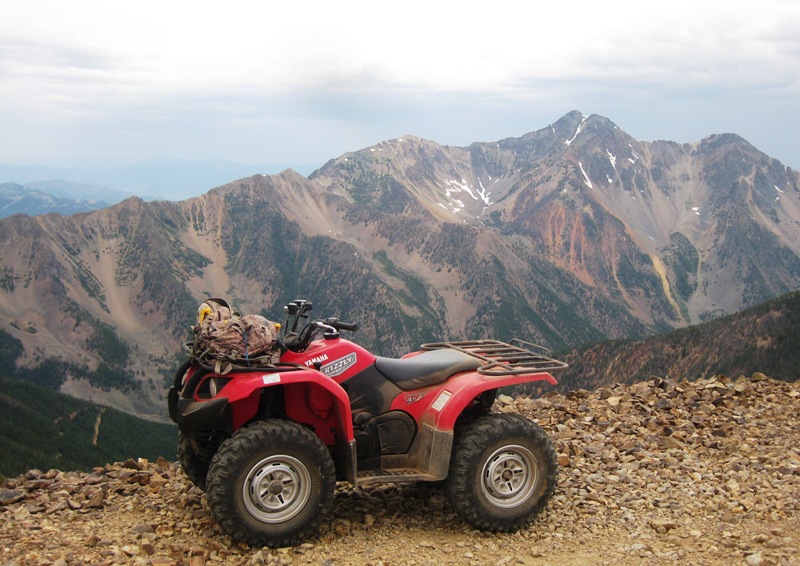 Saw this beautiful cinnamon black bear and her two cubs one day. Watched them for about 15 minutes from the road until they ambled off.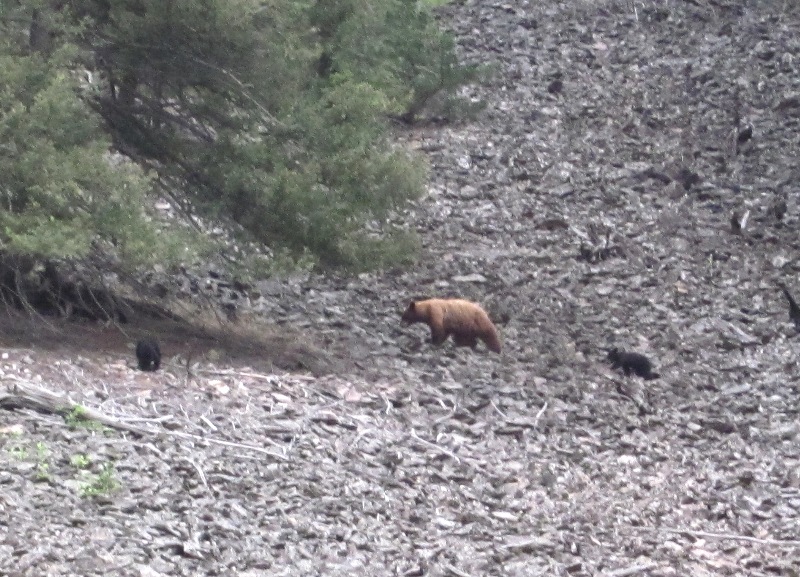 Still working out to try to be in good shape for hunting this year. Got in 37 miles in during July and 41 miles in August. Not quite where I wanted to be by this time, but getting there. I probably won't be at a 10 minute pace for 6 miles by the time we leave for Wyoming for my elk hunt there, but I really want to be there before my New Mexico elk hunt.
Still haven't gotten much rain down on my hunting property and it is looking pretty sad. I'm filling my protein feeder up every 2 to 3 weeks as that's about the only decent food source available around. No monster bucks showing up on camera, but I did get this picture with 7 bucks all in the same picture waiting for their turn at the feeder.
They are showing up well after dark and leaving well before dark so I'm afraid that they are bedding a long way from my property which would make sense since there isn't much there for them right now. No point in planting any fall food plots right now because the ground is still too dry and there really isn't anything better in the forecast. Long term they aren't expecting any decent moisture until next spring so I may be filling feeders for a while longer.
Have some work to get done down at the land and hopefully I will be posting some more soon on some projects down there. Hunting season is right around the corner!
That's it for now. Nathan