Well, I haven't had much to post about, but I finally got my latest trail camera pictures uploaded so I figured I would share those.
My niece visited last weekend and we went pig hunting one evening but didn't see any pigs. I stayed an extra day but they stripped the cotton in the field next to my property and I only saw one pig about a 1/2 mile away and moving. It wasn't ever on my property that I could tell.
I got a decent picture of a bobcat during the daylight on one of my cameras. Not a perfect picture but the cat sure looks pretty with some great spots.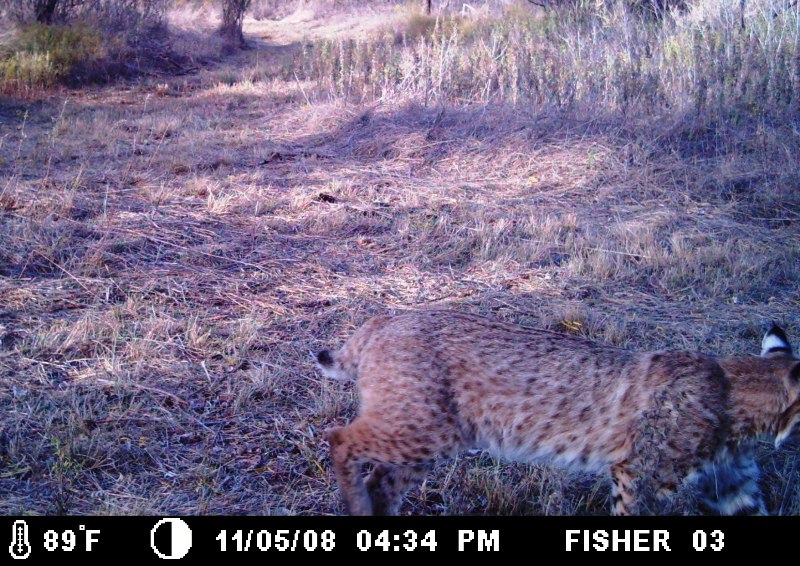 When it gets cold enough I'm going to try to set some traps out for it, but I'm not sure how successful I'll be since it usually takes several days for a bobcat to find a trap set and I usually only have time to leave one out for a night or two at the most.

I got another interesting critter on the trail camera. I guess porcipines like corn too!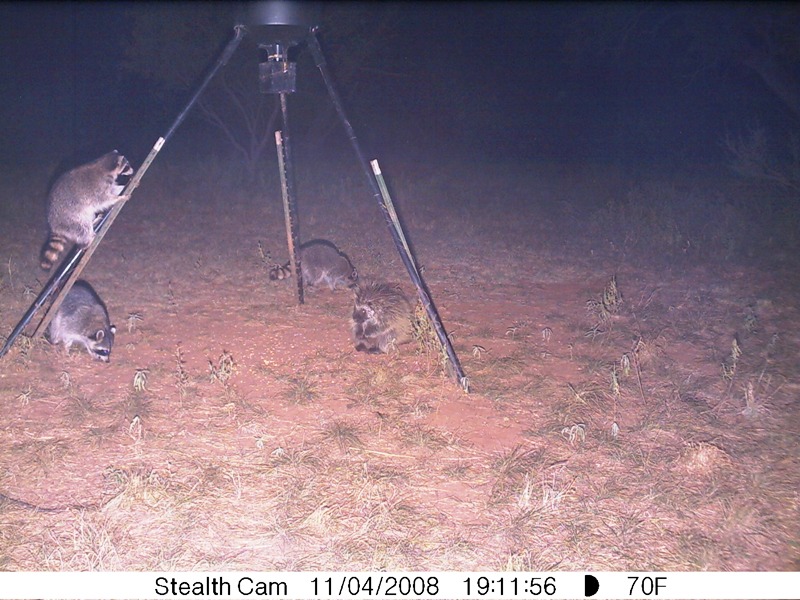 It got me thinking of all the different animals that I've seen in person or gotten pictures of on the land since I've owned it less than two years. Of course I've seen plenty of deer and pigs, also plenty of raccoons! Some other critters I've seen or gotten pictures of include a javelina, coyotes, bobcats, porcipine, skunks, rabbits, armadillos, and a badger. I think that's it for animals. I've also seen Turkey, quail, dove, cardinals, blue jays, hawks, owls, buzzards, and a bunch of other birds. Rattlesnakes, bull snakes, turtles. I'm sure I'm leaving something out. It really is amazing the diversity of critters on one 160 acre piece of property.

I posted a bunch of other trail camera pictures if you are interested. They start on page 10 and go to page 11. There are several different bucks but nothing too exciting. Some pigs as well including a new batch of piglets.

Here's a link - http://padens.com/v-web/gallery/album04?page=10

Well, that's about it for now. Missed a few posts lately, things are getting busy at work and I'm sure I could come up with a few other good excuses!

Later. Nathan