This Saturday we ran a competitive race as a family for the first time. Cathy and Eli ran the 2 mile option of the race and I ran the 5 mile option. When it was all said and done, we all ended up doing well enough to get medals for our age group awards. I thought that was pretty neat. Here's a picture of us afterwards.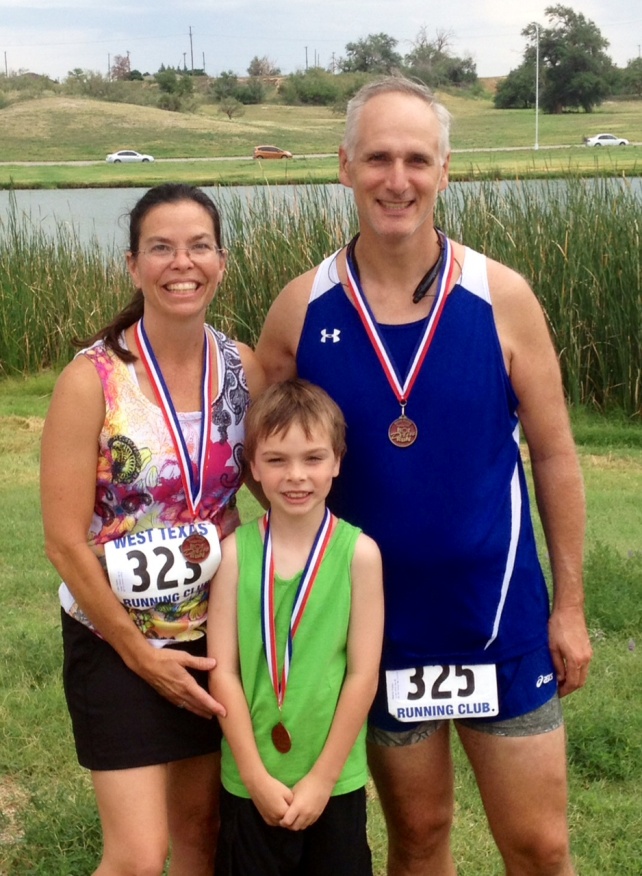 I was pretty happy to beat my time from last year on this race, so maybe I'm still improving a little bit. Instead of cutting my time by several minutes like I used to, my time this year was only 38 seconds faster than last year, but hey, it was faster! My official time was 37:36 for 5 miles which comes out to a 7:31 average pace. Last year in September I ran a 10K (6.2 miles) at an average pace of 7:13 so that's going to be a tough one to beat next month. Maybe if the weather cooperates and I can keep my training going I will be able to though.
Just a quick update. Hopefully Eli will enjoy running enough to make it part of his lifestyle as he grows up.